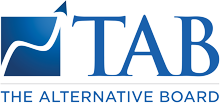 Where we started
We started running TAB boards in Northern Virginia in 2010. Our motivation for starting the TAB business was an epiphany generated by our combined 70 years of corporate  and private leadership roles which, stated simply, boils down to this: All entrepreneurs running enterprises, both large and small, want three things; Control, Growth, and Stability.
Our business model supports these objectives with:
Clarity on multiple levels to generate Control
Planning to fuel Growth
Execution to foster Stability
The magic of the TAB Boards populated by business owners and CEO's of non-competing businesses is that, collectively, those critical insights are uncovered leveraging the abundant experience and different perspectives of fellow business owners.
After running boards since 2010, we have been constantly reminded of the value that the Peer Advisory Boards provide to our members, and are amazed at the continued insights uncovered which propel our member's businesses to the levels desired by the business owners.
We currently run local boards in the Northern Virginia area and continue to see our membership grow. Our members include Consulting Firms, CPA Firms, Government Contractors, Video Production Firms, IT Services Firms, Engineering and Construction Firms, Architecture Firms, Health Care, Handyman and Cleaning Services, as well as Marketing Firms, Our board members have a combined 600+ years experience running businesses. They have bonded with each other at a very profound level and have derived tremendous value from being part of a TAB Board.